Danish executives: "Shortage of wind-engineers may be an obstacle in the climate struggle"
Every August, Aarhus University, together with Vestas and Siemens Gamesa, gather 50 of the world's best engineering students for a two-week summer school. The aim of which is to attract talent to the Danish energy sector.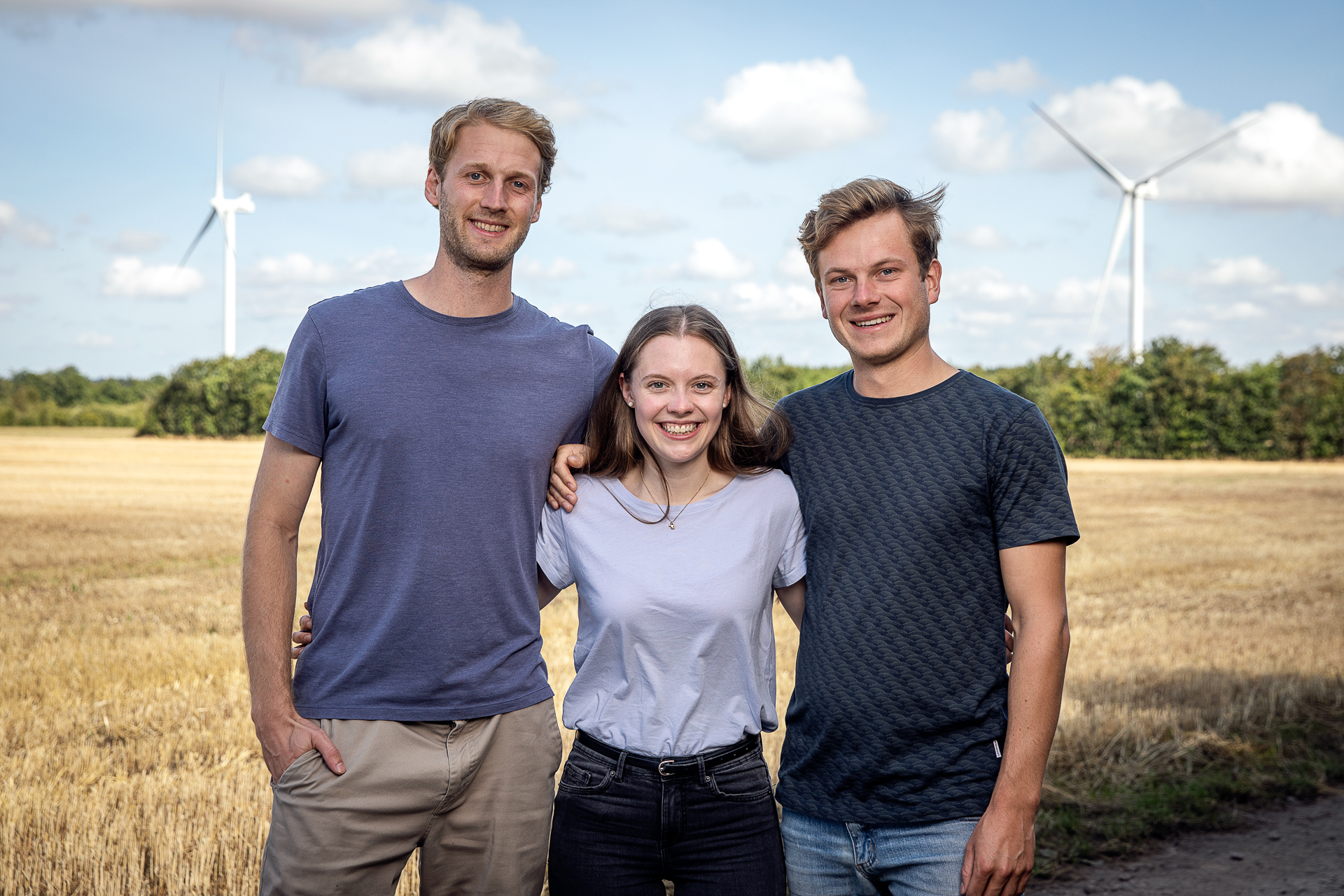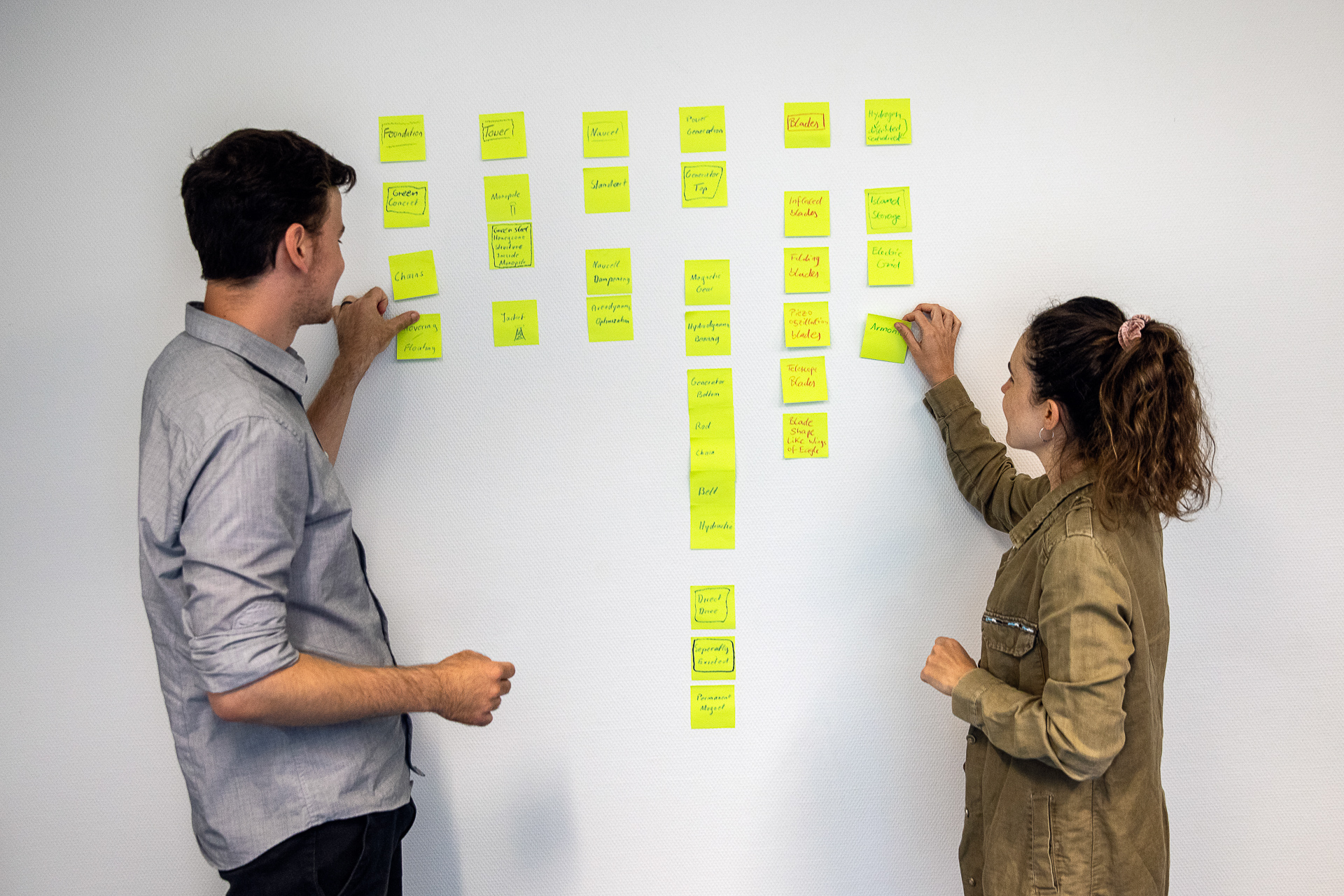 Anders Vedel, Christina Aabo and Per Hessellund Lauritzen are the names of three members of the technical elite of the global wind industry.
They hold important senior management positions in some of Denmark's largest energy companies, and share a common dream of moving the green transition in a direction that makes us independent of fossil fuels.
Furthermore, they all prioritised participating in Aarhus University's Wind Summer School 2021, which took place at a conference centre in Videbæk between Ringkøbing and Herning.
"It's remarkable, and we're very pleased with this collaboration and the support from the industry," says Björn Andresen, professor at the Department of Electrical and Computer Engineering at Aarhus University.
Top executives at eye level with students
And what makes the top executives of a billion kroner export industry participate in a summer school with Bachelor's and Master's degree students in West Jutland?
The answer is simple: They are short of engineers. Really short of engineers.
"It's very important for me to meet the students and tell them about the technological challenges that we, as an industry and as a global community, are facing. We want to create a sustainable transformation of our energy consumption, and we have to do it soon. I tell them that we need them. We really do. It's absolutely crucial that we have access to a well-qualified recruitment base from countries where offshore wind power is really making headway," says Christina Aabo, head of R&D at Ørsted.
Anders Vedel, who was a member of the executive management team at Vestas until last year and who today serves as a technology advisor for the company, participated in the summer school to share his knowledge about wind energy. He's alarmed by the lack of engineers:
""We still have more than one billion people worldwide without electricity, and we're facing a future with serious climate change. It's time to act. Every prognosis shows that the lack of engineers will be one of our biggest obstacles, so we desperately need more young people at our universities. Young, new graduates will be the ones to ensure the green transition," he says.
Per Hessellund Lauritzen is an offshore research director at Siemens Gamesa, and he explains that over time the company has employed a number of participants from the annual wind summer school.
"We put a lot of effort into recruiting the right people for the right tasks at Siemens Gamesa The summer school can help strengthen our relationship with young engineers who are about to enter the labour market. We want them to come to Denmark, so that we can continue to be a global hub for wind energy, and we would like them to be ambassadors for wind energy technology in their home countries," he says.
A total of 53 engineering students from 12 different universities participated in the wind summer school in Videbæk.
The summer school is organised by Aarhus University in collaboration with Siemens Gamesa and Vestas. The programme includes both teaching and technical case work.
Denmark is a showcase for the rest of the world
One of the engineering students who participated in the summer school is Mirko Hoekman. He is a Bachelor of Engineering student in electrical power technology at Aarhus University and participated in the summer school to gain insight into the most urgent innovation challenges of the wind energy industry.
"I'd like to have a career in the wind energy industry. There's a major task ahead of us as a society, namely designing the energy system of the future, and I'd like to contribute to that," he says.
He also says that it's been a great experience working closely with companies in the industry.
"I think it's great that the industry's top executives take part in a summer school for students. Meeting them and getting an insight into what they think about the technological challenges of the green transition has been invaluable," he says.
Lynn Briese travelled from Germany to learn about renewable and sustainable energy.
"The summer school is a fantastic opportunity to gain intercultural skills, learn about Danish energy infrastructure and to create a network within the wind industry," she says.
Young people no longer willing to just stand by and watch
The summer school is in its fourteenths year, and Professor Björn Andresen has seen a growing interest in wind technology among the world's young engineering students.
"We received many talented applicants this year, and we're pleased about that. I think that many of them dream of a greener future, and find the prospect of a career in sustainable energy very appealing. They've grown up with climate change on the front page of newspapers, and they want to do something. And that's great. We need them now more than ever," he says.
Kontakt
Björn Andresen, Professor, Department of Electrical and Computer Engineering